About Us
Elite Smiles by Walter Meden DDS
Elite Smiles is where passion and excellence meet. We combine our passion for creating beauty with utilizing state-of-the art technology and the latest techniques to provide our patients with newfound confidence, flawless function, and a lifetime of smiles.
Meet Dr. Walter Meden
Dr. Walter Meden graduated from New York University with a Doctorate of Dental Surgery degree and has been practicing cosmetic dentistry in the Salt Lake City area for over 20 years. He completed his postgraduate residency at New York Hospital and followed up with an internship in surgery at Mount Sanai Hospital. Additionally, he has completed the Advanced Dental Studies Master Aesthetic Dentist postgraduate program at the prestigious Las Vegas Institute (LVI). His comprehensive training in advanced neuromuscular dentistry makes him part of an elite group of dentists and his understanding of occlusion in relation to cosmetic dental procedures makes his training especially unique. Less than 1% of the total dentists in the United States have had this advanced training. Dr. Meden specializes in cosmetic dentistry, taking pride in offering the finest in patient care and services at his practice located in Draper, Utah.
"After multiple consults to various offices, it was certain that Dr. Meden was the most concise, concerned, and able to perform this type of work. I am beyond thrilled with the results of my veneers and would highly recommend Dr. Meden to anyone."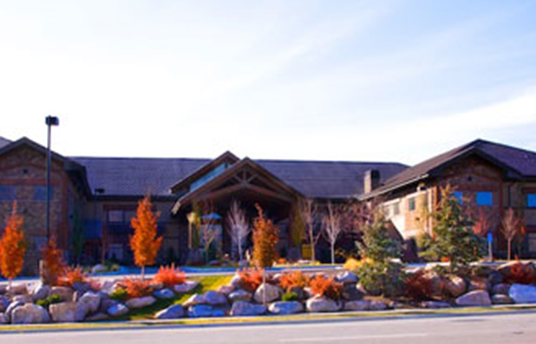 Why Work With Me?
Whether it's a single restoration or a more comprehensive full mouth rehabilitation, I create for my patients the "smile lift"—natural looking teeth that are meant to complement the natural facial symmetry. Great aesthetic enhancement has to be performed with great planning and precise execution.
Because of my extensive training and experience as a dentist, I'm proud to say that my patients receive the best care available. I've been fortunate enough to be able to help thousands of patients in my office, and have even become a trusted voice in the community about dental issues.
Qualifications & Training
Education
Doctoral Dental Degree, New York University College of Dentistry
Post-Doctoral Residency, New York Hospital
Surgical Internship, Mt. Sinai Medical Center
Post-Doctoral Training
LVI GlobalCosmetic Dentistry
Cerec Sirona Training
Professional Memberships
American Academy of Cosmetic Dentistry 
Las Vegas Institute for Advanced Dental Studies (LVI)
American Academy of Laser Dentistry
Scottsdale Center for Dentistry
Utah Dental Society
Publications & Press
Dr. Meden has shared his skills and knowledge to a large audience through appearances on ABC4 and Good Things Utah, where he has been able to explain new procedures and techniques that can improve lives. Furthermore, he has been a dental advisor to Healthy Magazine for years.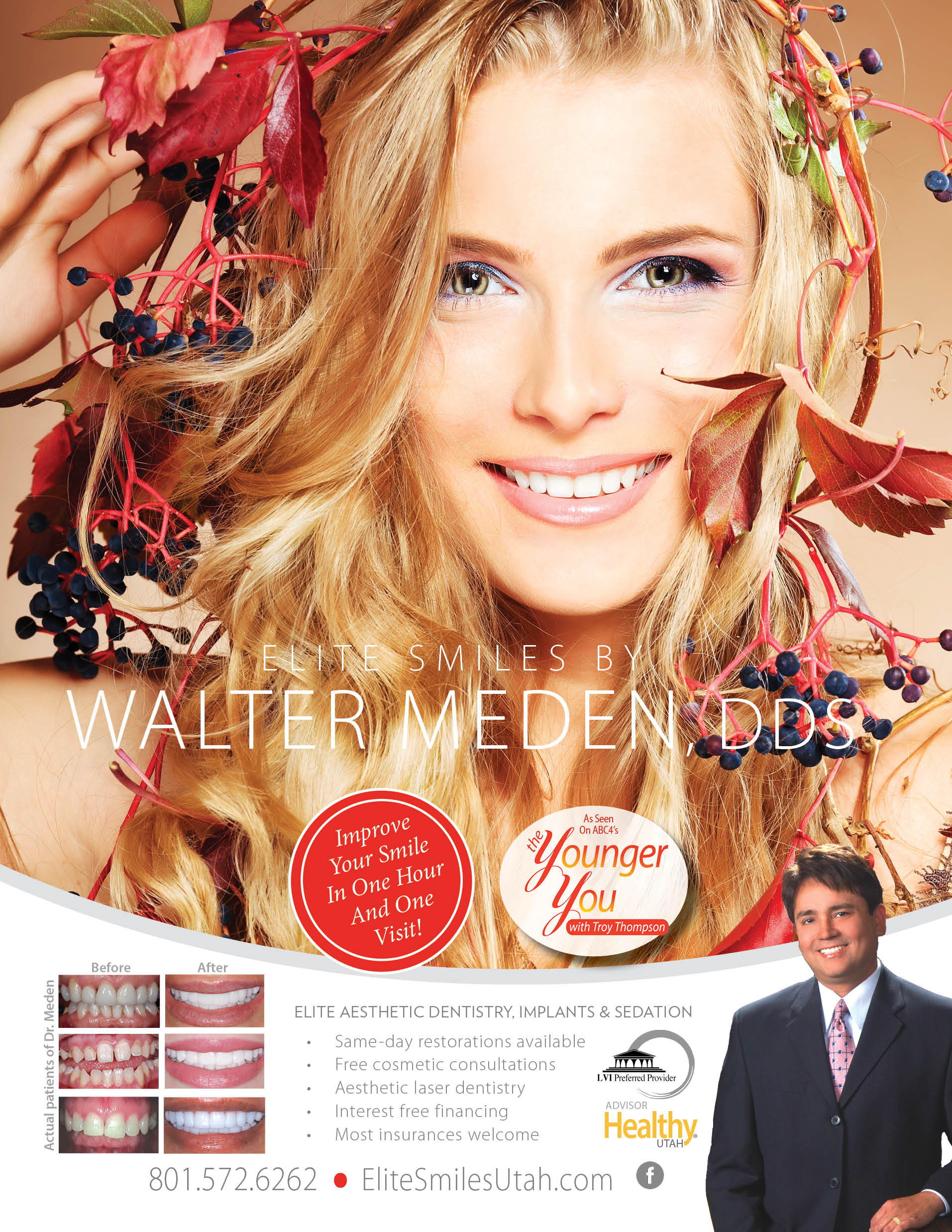 Healthy Magazine Feature
Summer Smiles
Dr. Meden featured in Healthy Magazine.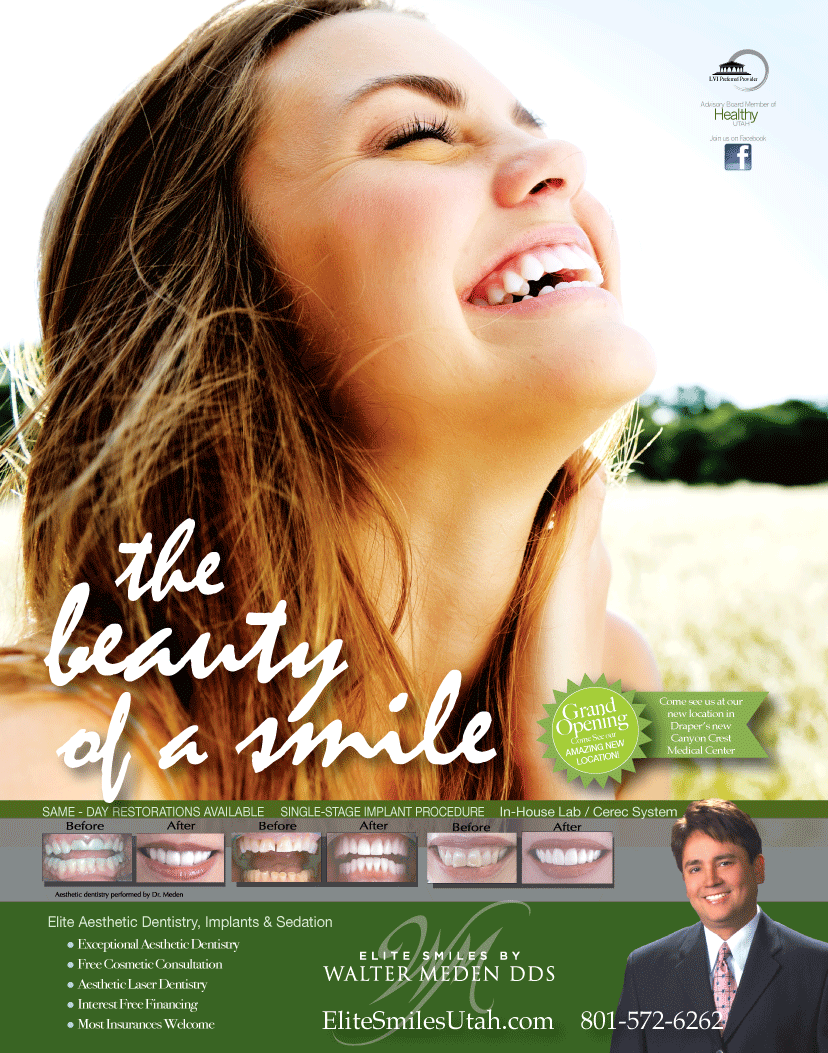 Healthy Magazine Feature
The Beauty of a Smile
Dr. Meden featured in Healthy Magazine.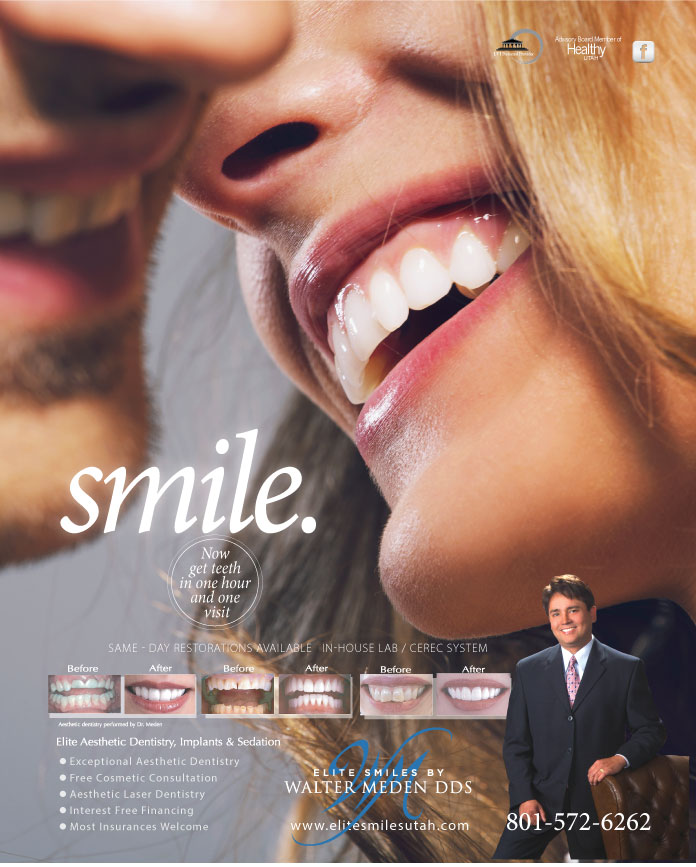 Healthy Magazine Feature
Smile
Dr. Meden featured in Healthy Magazine.